Need to Rehome your pet?
Skip the shelters and rescues and find your pet the perfect home!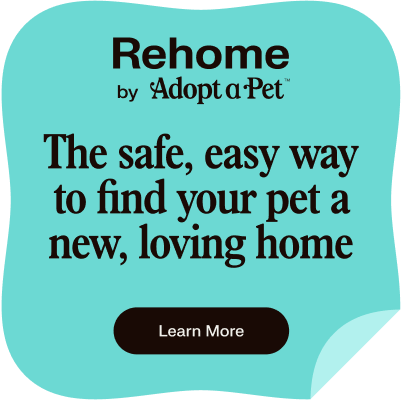 Use Adopt-a-Pet's Rehome Program!
Step 1: Click here to visit the Rehome website and create a profile for your pet(s). They will be posted on Adopt-a-Pet.com to be seen by millions of pet adopters.
Step 2: Review applications for your pet. The dedicated team at Rehome will give you all the help you need to select the best potential adopters.
Step 3: Meet with adopters! The Rehome team will guide you through the process of setting safe and pressure-free meetings with applicants.
Step 4: Finalize the adoption. Rehome will provide you with an adoption contract to protect the transfer of your pet ownership.
Note: In order to ensure that adopters are serious about a new pet, a standard re-homing fee will be applied to the adopters. That fee will be donated to Second Chance Sheridan Cat Rescue. There is no charge to pet owners posting their pets!